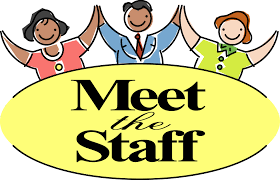 Deacon – Rickey Gulley
Trustees
Rickey Gulley
Russell Fiveash
Paul Diamond
Van Ransom
Our leadership oversees general maintenance of buildings and grounds, sees that communion is taken to shut-ins, makes hospital visits, and meets monthly to oversee the business of the congregation.
Financial Secretary – Cecile Settles
Our financial secretary generally keeps the books of the church and pays the bills.
Musicians
Holly Diamond
Betty Ransom
Betty also selects people to sing for special music in our service. If you would like to sing, let her know.
Various Ministries:
Sound and Audio Visual – Russell Fiveash
Responsible for seeing the equipment is kept up and that there is someone to run the equipment during services.
Church Facebook Page – Van Ransom
Responsible for keeping our Facebook Page current each week.
Communion Preparation– Norma Jones
Norma sees that supplies are stocked, maintained and that there is someone to prepare each week. 
Church Cleaning – Susan Gulley
Susan oversees the cleaning of the church. She maintains supplies and schedules for people to clean each week.
Kitchen – Patty Bollinger
Patty maintains kitchen supplies and is the 'go-to' person for church fellowships, funerals, and anything kitchen. 
Children's Worship – Co-Directors
Susan Gulley
Patty Bollinger
Other groups currently meeting regularly:
Men's Breakfast – Our men meet at 9 am on the Second Saturday of every month. For questions, contact Russell Fiveash.
There is a place for you to serve. Approach any of our leaders if you would like to be involved.